City of Ashes
Cassandra Clare
The Mortal Instruments – Book 2
Published March 5th, 2008
Plot at a Glance:

This book picks up where Clare's debut novel left off. Valentine has escaped and things are quiet for a time as Clary seeks a way to restore her mother's vitality. But just when she begins to settle into some sort of new normal, downworlder children start turning up dead across New York City, and only one maniacal villain with a power complex could possibly be behind it. Clary's ties with Jace are put to the test as she tries to help the Shadowhunters find and stop Valentine before it's too late.
💎💎💎💎💎💎
Reviewed: 
"I don't want to be a man," said Jace. "I want to be an angst-ridden teenager who can't confront his own inner demons and takes it out verbally on other people instead."
"Well," said Luke, "you're doing a fantastic job."
I won't lie when I say that every time someone throws Jace's sarcasm back at him, I get a distinct thrill of pleasure. I can take snarky characters of any age to a point, but I think it's important to humble them from time to time as well, and no character is in more need of humbling in this series than Jace. I think that's also probably what I enjoyed the most about this book: what it contributed in ways of characterization for at least a few of the characters.
Jace is humanized in a big way here. I went from thinking that he was too mean, to gaining a bit more empathy and understanding of him. Dare I say, that I actually kind of liked him by the end? Better late than never?
It's easier to be a bit more forgiving of him now, especially knowing how crap every relationship in his life has been. I understand the trust issues and I think it was important to kind of highlight the reasons why he's so messed up. I still can't say that I'm rooting for the Clace ship, because I still just find it SO weird, but at least I came away with more empathy for his character by the end of this book.
Some other quick thoughts because I'm desperate to get to the next book:
✦ Did anyone else feel like Isabelle was hardly in this book? It seemed like she was always in the next room, or at the Institute. I missed her in a lot of scenes.
✦ Similarly, I want way more Maia in the next book.
✦ Alec and Magnus are still my faves. The gay teen in me is furious that I didn't get to obsess over this ship when I was younger.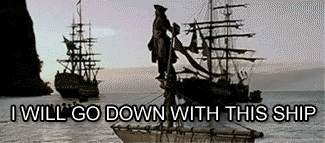 ✦ Love, love, LOVED the Seelie Court. I really wanted to see more! I hope that there's a bit more magic in book 2 because it felt toned down a bit here in exchange for an EPIC final battle.
✦ The Inquisitor was terrible. Like seriously horrible. I wanted her dead every time she showed up.
All in all, I really enjoyed this. I think I enjoyed it just slightly less than the first book, but I'm still totally going to keep going!
3.5 out of 4 stars
(less)
 ✩✩= 3.5 stars