Greeting all,
I decided to expand the scope of this blog a bit. As fun as writing reviews is, I can only read so fast! I've got a lot going in my life at the moment. I go to school part-time, and I work 2 jobs. One is a full-time job, and the other I'm lucky enough to work remotely from home. It's a lot, but I my blog has become my respite. A home away from home where I can decompress and talk about the things that keep me sane: escaping into books.
I was searching out ideas for topics I could post about in addition to reviews and came across a community on Goodreads. Top 5 Wednesday is a community where bloggers can come together for ideas to post each Wednesday. This is such a great idea, I couldn't help but jump on it. What's one more wrench to throw into the crazy gearwork that is currently my life?
This week's topic, Books (or Characters) I felt betrayed by is kind of a broad one. I can feel betrayed by a book and hate it. I can also feel betrayed and still love it. There are characters who betray you, that you love and hate as well. So, I've included some choices from nearly every vantage point, topped by a number one spot that I felt was the worst offender.
Top 5 Books or Characters I Felt Betrayed By
---
Gone Girl by Gillian Flynn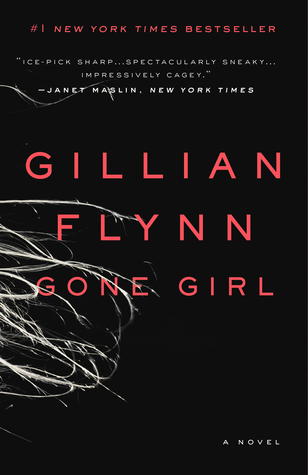 This book was my first foray into the Suspense/Thriller genre, ever. I had no idea what I was getting into, and thus it became one of my greatest book betrayals both by default, and because of its ending. If you've read the book, you know what I'm talking about.
For the record, I loved this book! I was hooked pretty much by chapter 1, and had to know exactly what was going on. There are some great twists and turns in it. I'm sure by this point, pretty much anyone who's anyone has read it, but because I believe in keeping my reviews spoiler free allow me to say:
If you haven't read it, go out to your local library and treat yo self!
---
Three Dark Crowns by Kendare Blake
This one rates for me simply because this book did not live up to the premise. Three Dark Crowns is a YA dark fantasy that promises a fight to the death between three princesses fated to destroy one another in order to be crowned queen of an entire realm. I was ready for that book. I wanted that book.
Unfortunately, this one betrayed by turning out to be more about the romantic relationships each of the sisters becomes involves in, instead. When I'd gotten about halfway through, I was kind of just sticking with it to see if anything plot-related actually would happen or not.
The next book in the series looks like it's supposed to be more action-packed, but given how this one twists the knife, I'm not sure I trust it until I read some reviews.
---
Malice by John Gwynne

I should note that I loved this book! The betrayal was merely one of great writing and a devastating moment involving one of my favorite characters that I hadn't seen coming.
I read this book a year and a half ago, meaning to continue the series but a particularly brutal year at school had me distracted. This series has been on my mind ever since though. So much so that I recently bought all the remaining books and am planning on re-reading this one starting next month.
It's was a betrayal of the best kind.
---
Miss Peregrine's Home For Peculiar Children by Ransom Riggs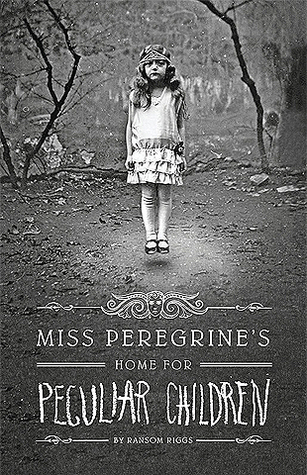 This one is more a betrayal of the Tim Burton kind, but man I had to include it. The book was a little bit less than I expected if I'm honest, but I was immediately excited to see the story and the characters/powers play out on the big screen.
Unfortunately, I think we all know how that went. Characters powers and place in the story were swapped, the bad guys for some reason developed a taste for human eyeballs, and the entire final act was an amalgamation of carnival tricks and silly fight scenes of the sort that only Tim Burton could pull off. I had expected so much more from it. It was like Burton wanted the premise of the books, and none of the story to go along with it, which makes this one an important betrayal to note.
---
A World Without Princes by Soman Chainani
This book betrayed me personally. I bought this book because of the gorgeous cover, not realizing that it was the second book in the series until I got home. So I ordered the first, and patiently waited to read it. I should note that once I read it, I loved it!
The first book was such a pleasant surprise. It's a series written for kids, so of course it's a bit simplistic, but I loved the way it turned the idea of a fairy tale on its head and ended on the importance of friendship first, before relationships with a boy.
Unfortunately, the second book in the series takes all that good stuff about the first book and turns it on its head. "Friends are lame,"says this book. "A girl is no one without a boy," says this book, while there's a really distressing secondary theme about the dangers of feminism. There was so much to be annoyed about within this book that I couldn't even bring myself to finish it. Maybe it ends countering all that and having the girls end up together again, but I just couldn't bring myself to care enough to find out.
What do you think about my choices? Have you read any of these? What book or character betrayed you personally?