Remember Me
by Lynda Renham
Psychological Thriller/Suspense
Publication date March 24, 2017
Goodreads: See Review
Plot at a Glance:

When Sharni and Tom move in next door, Clare and Tom are initially excited. Sharni seems eager to help out by watching Ben, their two-year-old son – and when money's tight the feeling of relief from having to keep him in nursery is undeniable. But Clare just can't shake the feelings of anxiety whenever she's around Sharni. Are they justified, or just the product of an overactive imagination. When strange coincidences begin to pile up, and Sharni's influence begins to extend into every facet of Clare's life, she finds herself locked in a battle for her sanity,  as well as her family.
---
Reviewed: 
In my efforts to integrate with the blogging community, I've come across some really great bloggers who focus specifically on the genre of suspense and found my own interest in the genre piqued.
So it seemed fortuitous when Lynda Renham reached out to me and offered me a copy of this novel to read and review for my blog. This in no way impacts my review, which will be an honest one.
I feel like to say much in way of plot in my actual review would be to give away too much, so I want to keep my points a bit vague here in the hopes of avoiding spoilers. As someone relatively new to psychological thrillers, I really enjoyed going into this and getting to know the characters of Clare and Sharni.
They're deeply layered and each are filled with their own flaws, hopes and heartbreaks, to the point that I absolutely couldn't make up my mind what was actually going on! I really enjoyed not being able to totally pin down character motivations within the context of a few varying narrative voices, which varied between those reliable and trustworthy, and those completely off the rails unreliable.

Although this is not her first novel, this is Renham's first foray into the suspense genre, and for a debut psychological thriller, I thought this was great! There are some strong themes of parenthood and the bond between a mother and her child present in this book that I thought were very well played upon. I'm not a parent myself, but I still understood and related to specific characters fears and anxieties – even if the characters actions were often in conflict with how I wanted them to behave.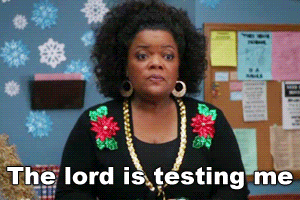 As for my final rating of 4 stars over 5: there was a bit of backtracking about midway through to let the reader witness certain events from a new POV. To be honest, I thought that could have been glossed over in favor of a couple more anxiety-inducing events to really ratchet up the tension before that incredibly tense final act of the story. It caused a bit of a break in the narrative flow, but the knowledge gained within it was imperative to final act, so it's not a total deal-breaker by any means.
Final verdict: I really enjoyed this! I wouldn't be surprised to see Renham go on to find a very eager audience within this genre in the future.
✩= 4 out of 5 stars!


Thank you to the author, Lynda Renham for providing me with an ARC in exchange for an honest review!
---
Have you read this book? How do you feel about unreliable narrators, or multiple narrative perspectives in a suspense-novel? Got any recommendations for me?