Quinsey Wolfe's Glass Vault
by Candace Robinson
Publication Date: May 16, 2017
Goodreads: See here
YA – Horror
Plot at a Glance:

People in the town of Deer Park are going missing, including Perri Madeline's best friend and ex boyfriend. When a strange museum appears overnight, touting a strange new glass sculpture exhibit, Perri enlists the help of her friend August to investigate the only lead she has. But will their journey into Quinsey Wolfe's glass vault lead them to answers, or into something far more sinister?
Reviewed: 
I've been a fan of horror for almost as long as I've been a fan of fantasy. I remember many instances as a kid where I gave myself nightmares after sneaking away to watch the Sci-fi channel showings of classic horror movies like A Nightmare On Elm Street and The Exorcist. But for some reason, I was just as hooked by those stories as I was about knights in shining armor. I think it's the way both genres engage the imagination that I find the most compelling.
This story was definitely full of that imagination that calls me to horror. The premise felt a bit like an update to the 80's horror film classic, Waxwork. with the sinister museum setting that really allowed for Robinson to stretch her creative wings and fly free.
This is a fast-paced story, for the most part, although I will say that I found the first 30% of the story a bit disjointed in terms of tonal quality when placed against the rest of the story. Robinson does a great job of introducing Perrie and her friends and making the reader like them, but it felt lacking in the same sinister and dark tone that permeated the remainder of the story.
In some ways, I wish this had been a bit longer so Robinson could have explored a bit more within the setting, which was always mysterious and compelling enough to keep me reading.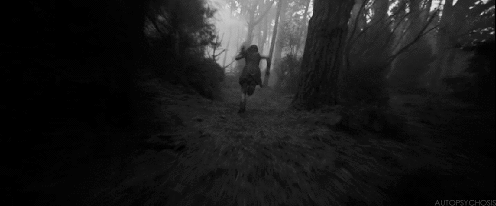 Similarly, the fast pace at times felt like it became too reliant on telling the reader about things that were happening, rather than showing. Because of this, certain scenes felt a bit underwritten for the Upper Young Adult readers that it's recommended for. Robinson often chooses to have characters focus on humor to get them through some of the horrific events that are occurring around them, which I think distracted a bit from the precarious and dangerous atmosphere that was being generated otherwise.
All in all, this was a really fun and creative read! I was doubly impressed with the fact that Robinson actually managed to surprise me a few times too with some events that I didn't see coming.
I think with some fine-tuning and dedicated focus on really diving into and expanding her prose, future offerings from Robinson will definitely be ones to watch out for. I know she's on my to-watch list!
🌟🌟🌟✩✩ = 3 stars out of 5! 
Thank you to Candace Robinson, the author of this book, for sending me an ARC in exchange for an honest review!
---
Unrelated note from Bentley: Sorry I've been a bit absent the last few days! My previous blog post generated a lot of response that I was trying to focus on responding to. I promise I'm back and better than ever starting right now. 💕
xoxo