Halfway through the year already! Where has the time gone? I swear, it was January and I was just starting this blog only a few weeks ago, then I turn around and I've been at this for months. This was a really fun month of growth personally and professionally for me. I'm completely done with school now – yes, I am free! So I've been spending a lot of time catching up on what it's like to live in the real world for awhile in between all the book stuff.
Not to mention I had a couple of really well received blog posts/reviews this month that generated a lot of discussion, which was a challenge to stay on top of. I try to reply to every comment, so if I somehow missed something along the way please let me know!
I got some great reading done this month too that I'm really proud of. I'm 50% done with my yearly challenge, and actually a couple of books ahead of schedule at this point which is going to be crucial for the months ahead, because I've got some new personal goals that are going to challenge me in new ways – but more on that later.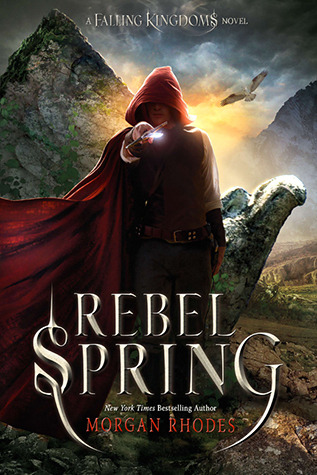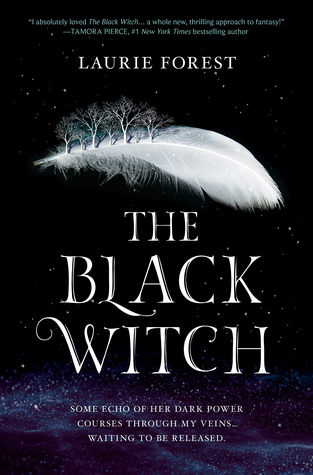 The Black Witch by Laurie Forest – 5/5 stars – This post was another one that blew up for me. It seemed to resonate with a lot of people, which is great because it also discusses creative freedom and letting authors write what they want.
Clean Sweep by Ilona Andrews – 3.5/5 stars
Alien: Covenant by Alan Dean Foster – 4/5 stars
The Titan's Curse by Rick Riordan – Review to come shortly!
This was my best month so far in my blogging hobby! 9 full books read, and one novella! I definitely had some hits and misses in there, especially in the early/middle of the month which I feel like slowed me down a bit, but then I ended out the month with some books I just breezed through because that's how much I was enjoying them.
My review for The Titan's Curse I unfortunately didn't have the time to include in this month's posts as I just am finishing out the last few pages of the book, but it will be up shortly so keep an eye out for that!
I threw myself back into blogging in a big way this month, trying to get more involved in the community; participating in Top 5 Wednesdays; and I even managed to spark a couple of discussion posts that got way more traction than I'd expected them to!
All of the books I bought in the month of June! I'm on a self-imposed buying ban until I read through some of the many that I own. Also, I'm taking a break at this point from requesting ARCs, just because I really need to work through my backlog of owned-TBR books. All photos courtesy of my instagram @bookbastion
\
Thoughts
This was probably my best (read: most productive) month so far! I'm planning to change things up in a big way next month though so I'll be interested to see how that changes my progress. Now that I'm a big, bad college graduate, I absolutely have to force myself to start working my real goal: becoming a published author myself. I have always had stories tumbling around inside my head, and now it's time to try and get one fully out and into the world.
I have no intentions to slow down on my goal (yet) or my blogging. I'm hoping that writing creatively can take up the time I would have otherwise spent working on school work. We'll see how it goes! I'm not sure yet how I'm going to incorporate my writing progress into this blog, or even if I will at all. I don't want to weigh my blog down with a bunch of mopey: "I have writer's block, again, -_-" posts that I'm sure I'd be liable to write – repeatedly.
Because of this, I'm no longer going to be making a "Planned Reads" post at the start of each month. Instead, I'll be posting weekly updates on what I'm reading, and a summary at the end of the week, recapping. These might be combined into one post, I'm still deciding exactly how it will work. If you work of a weekly recap/weekly planned reads format let me know how you do it. I could use the suggestions!
Wish me luck, and see you next month!
xoxo