Wandfasted (The Black Witch #0.5)
by Laurie Forest
Published July 2017
Goodreads: See here
YA/Fantasy/Romance
Synopsis at a Glance:

Set decades before the events of The Black Witch, this prequel novella expands the history of the world introduced in Forest's debut novel. In a world steeped in civil war, nothing is ever easy or as simple as it may seem. For Mage Tessa Harrow, life is about to much more complicated when she finds herself forced to Wandfast (marry) the son of the fabled Black Witch. Both will have to shrug off long held notions and place their faith and trust in one another if they are to survive the chaos of war that threatens to rip their land apart.
Reviewed:
Laurie Forest returns in this prequel novella to her stunning debut YA Fantasy novel, The Black Witch. Fans of the complex world-building and layered politics and relationships between the various cultures in this world are sure to love this simply for what it adds to the reader's understanding of the world and certain characters in it. That being said, I do wish that I had gone into this with a better idea of what this story was actually about, because I think not knowing exactly what I was getting into sort of impacted my enjoyment of it until I figured out exactly what I was reading, and what sort of story this novella was trying to tell.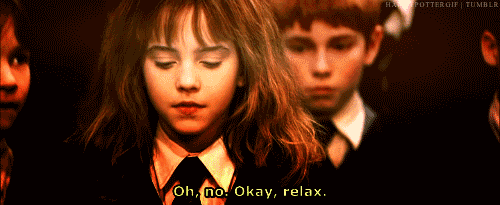 When I go into a novel or the supplemental material in a series, I try and remain as unspoiled as I can for personal enjoyment's sake. With this particular novella, I only chose to read the summary listed here on Goodreads, which is quite short. I beg of you, if you're like me and do this too, adjust your expectations accordingly because this isn't a story directly about the fabled Black Witch herself, (Elloren's deceased Grandmother that she is constantly compared to in the first book) like the summary would lead you to believe.
Instead, the story focuses on another young woman thrust into events unfolding well outside of her control and the connection she develops with another member of the Gardner family. It is through these two characters and their dynamic with each other that the historical events mentioned in the first book are given context. There was less focus on the Black Witch herself than I expected there would be, and because of this I kept wondering when the plot was going to circle back around to her. Non-spoiler warning: it doesn't, really. She remains an ancillary character as Forest explores romance in her world and how relationships between couples function within a culture that thrusts young people together, often against their will.
By re-orienting myself to the fact that this is fantasy romance, rather than the standard and wide-reaching fantasy fare you see in the first book, I was able to sort of relax and enjoy it a bit more. The romance between the two main characters is quite compelling. For once, there's a relationship between a man and woman in YA that isn't based on authors expecting us to find abusive male leads sexy, and it's so appreciated here. And to be frank, I was quite surprised by how well written some of the more steamy moments are. There's nothing vulgar, but the story also doesn't shy away from the topic of sex either, which I think is important because a lot of YA tends to just pretend it doesn't exist at all, which isn't exactly healthy either.
Set years before the events in her debut novel, Forest turns back the hands of time to tell the story of the generations that lived when the world was stepped in civil war. Make no mistake about it, as romantic as the later parts of this book are, the earlier parts are definitely filled with more of that dark fantasy I had come to expect from The Black Witch. Some tough topics are confronted here as well, but considering the ire the first book drew, I would be remiss if I didn't state for the record that I found nothing of offense in this book either.
The use of dark thematic content in fantasy is a tale as old as time, and if you have a problem with reading about things that may trigger you, you'd be better suited to a contemporary anyway.
If you're looking for steamy romance set in a vibrant fantasy world, you've come to the right place my friends! I'm giving it 3.5 stars solely because my enjoyment levels were all over the place, and because romance is typically my least favorite genre to read. That being said, I still enjoyed the journey with these characters and fully expect others who love romance and fantasy to love this book! Make no mistake about it, Laurie Forest is building a great fantasy world here and I look forward to seeing where it goes next.
🌟🌟🌟✯ = 3.5/5 stars!
---
What do you think of romance? Do you struggle to get into it like I do? Or have you read a "perfect" romance that changed your mind on the genre? If so – send me the details in a comment below! I'd love to know!
xoxo