Vicarious
by Paula Stokes
Published August 2016
Goodreads: See here
YA/Sci-Fi/Action
Synopsis at a Glance:

Winter Kim and her sister, Rose, work as high-tech stunt girls for Rose's ex-boyfriend, Gideon, engaging in dangerous and enticing activities while recording their neural impulses for his Vicarious Sensory Experiences, or ViSEs. Whether it's bungee jumping, shark diving, or grinding up against celebrities at the city's hottest dance clubs, Gideon can make it happen for you—for a price.

When Rose disappears and a ViSE recording of her murder is delivered to Gideon, Winter is devastated. She won't rest until she finds her sister's killer. But when the clues she uncovers conflict with the digital recordings her sister made, Winter isn't sure what to believe. To find out what happened to Rose, she'll have to untangle what's real from what only seems real, risking her life in the process
Reviewed:
This was my first Paula Stokes novel and I'm happy to report that she's found a new fan! I found her writing style surprisingly engaging, especially when it comes to plotting and keeping those pages that fall between the beginning and end interesting. Sometimes the premise of a book can totally hook you, and while the beginning and end has great movement, the middle parts suffer to keep the pace up as characters work through whatever plot has enslaved them to its rhythm.
Comparatively, Stokes excels at keeping the pace moving with lots and lots of action and chapter endings that left me reeling. Seriously, this an author who is skilled at laying down some plot points that end up more important than you think they might be later and each time it happened I was left wanting more.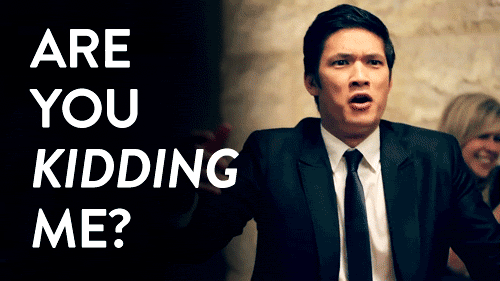 Thankfully, I had this book with me when I was on a long ride out of town yesterday, so I got to move through most of it at a fast clip that let me hold onto my sanity. I just cannot deal with being kept in suspense! Nothing makes me devour a book more quickly than wanting to know what's going to happen next.
While speaking of pace and action, I have to commend Paula Stokes on her ability to write action scenes. Not all authors who attempt it can do it justice, but Stokes has got a knack for it. They move quickly, yet remain vivid and well detailed. Lots of the higher-stakes scenes and action sequences moved like action sequences out of movies, which I definitely appreciated.
I did have a bit of trouble feeling emotionally connected to the characters, especially to Winter and Rose's relationship. I felt like what happened to Rose was too quickly glossed over, and Winter's reaction to it lacked the punch I thought it should have. I think I would have preferred a time jump or something between Rose's disappearance and Winter's investigation into what happened to her, because it was difficult for me to buy that Winter was actively grieving for her while she was searching for answers. I know that human grief is a very difficult and complicated thing, but sorrow was an emotion I think this book could have used a touch more of in the earlier parts.
Also, the ending totally threw me for a loop. I definitely did not see it coming! On one hand, being surprised by a pscyhological thriller is a very good thing. On the other hand though, I couldn't help but feel like it was tiny bit manipulative both to the reader and the characters because of just how out-there it ended up being. The sci-fi aspects of the book were quite fascinating though and I felt more than adequately made up for that feeling near the end. I was reminded a bit of Black Mirror in some parts, which is one of my favorite shows so I found myself quite engrossed in the story.

Those looking for diversity in their YA fiction should set their sights here. Just be warned that some of the content is a little bit darker than a lot of YA I've read, so I'd classify this book as best served for upper-YA readers who enjoy that bit of darkness in their stories.
🌟🌟🌟🌟 = 4/5 Sci-Fi Stars!
---
Have you read any other great YA Sci-Fi books? I feel like I haven't come across many! Give me some recs below and lets chat YA! 🙂 
xoxo