Dark Matter
by Blake Crouch
Publication Date July 2016
Goodreads: See here
Sci-Fi Thriller
Page count: 342
Synopsis at a Glance:

"Are you happy with your life?"

Those are the last words Jason Dessen hears before the masked abductor knocks him unconscious.

Before he awakens to find himself strapped to a gurney, surrounded by strangers in hazmat suits.

Before a man Jason's never met smiles down at him and says, "Welcome back, my friend."

In this world he's woken up to, Jason's life is not the one he knows. His wife is not his wife. His son was never born. And Jason is not an ordinary college physics professor, but a celebrated genius who has achieved something remarkable. Something impossible.

Is it this world or the other that's the dream? And even if the home he remembers is real, how can Jason possibly make it back to the family he loves? The answers lie in a journey more wondrous and horrifying than anything he could've imagined—one that will force him to confront the darkest parts of himself even as he battles a terrifying, seemingly unbeatable foe.
Reviewed:
In some alternate reality I picked up this book the first time I saw a friend on my feed raving about it. In another reality I may have read it a little bit later still, eventually becoming one of those people espousing how amazing it is to anyone who would listen. In this reality, I may have been a trifle slower on the uptake but I've finally fixed that today!
Now that I've educated myself I can safely say I'm joining the ranks of people cheering this book on. I couldn't get enough, and had trouble putting this down! I felt a bit like bilbo baggins in that one freaky scene from The Lord of The Rings at the prospect of being separated from my current precious (this book.)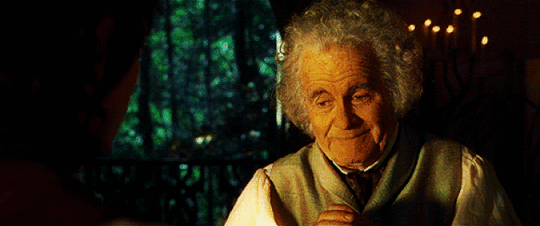 I was buddy reading this with a friend, and I quite literally had to force myself to set the book down once in awhile as to not get too far ahead too quickly.
For creativity alone this book wins a lot of points. The idea of alternate realities and the existence of multiple universes involves theories that are both equal parts fascinating, terrifying and confusing. Crouch clearly recognized those aspects of multiverse theory and uses them to great advantage in this book.
What if we could interact with those other realities? What if they could interact with our own reality? What would the ramifications of such technology bring about? As Crouch explores the theories within the larger framework of Jason's perceived reality, the true terror of what's happening is only enhanced.
The plot moves at breakneck speed as Crouch forgoes meandering and descriptive passages in favor of a sparse and sterile prose instead.
Each paragraph is short. Usually averaging somewhere 2 and 3 sentences each.
As Jason navigates his ever-worsening situation.
There's no breathing room for the reader.
Absolutely no opportunity to put the book down for a break.
This is a story that begs to be consumed over the course of hours – not days.
I ached to find out what was going to happen next. Even when I was finished with the book, I found my mind returning to it wondering:
What's next?
---
I didn't want to put those characters, or the story away. It's both easily consumable and sticks with you. A perfect read for a rainy weekend stuck indoors when you have no plans to get in the way.
The one downside to this quick-moving style of writing is that at times I felt like the characters around Jason didn't get the opportunity to develop quite as well as he did. His immediate family (a wife and son) exist as constructs by which the differences in the multiverses are highlighted, and don't see much development as a result. Because the action required the characters to move so quickly, there just wasn't enough time to glean the information I was really looking for.
Credit to Crouch though for employing the science behind the multiverse in such a way that was easy to understand.I'm not a scientific guy. It all basically went in one ear and out the other when I was a student, but I didn't struggle here at all. Crouch keeps his explanations as neat and tidy as his prose, often "dumbing down" the technical jargon into terms that are easier for an average joe like myself to understand, which greatly helped increase my enjoyment of the story.
Compelling, harrowing and full of unexpected heart, I come away from this book as a brand new fan of Blake Crouch, and happier for having read it.
I might have wanted a bit more from the characters, but the easily consumable story and the quick moving plot had me so invested that I could barely put it down.
Give this one a chance folks! I'm glad I did.
🌟🌟🌟🌟✯ = 4.5 stars out of 5, rounded up for Goodreads
I buddy read this with the wonderful Haïfa who you can find on her blog, Booksprens. Check her blog out and give her a follow if you don't already!
---
Have you read Dark Matter yet? What did you think of it? Know of any similar reads? Lets chat below!
xoxo