Alternative title for baby-boomers: "sh*t a millennial book blogger says."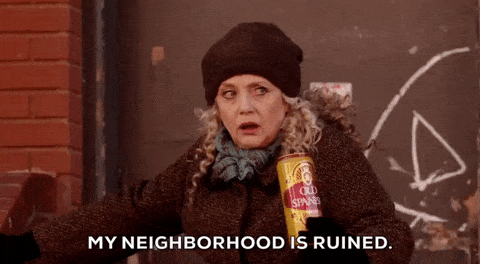 ---
Its inevitable that readers face a lot of scrutiny from the general public for our chosen hobby – especially from people who might not totally understand why we choose to read the books we read.
When I introduce myself as book blogger to someone who doesn't read for fun, I get a lot of the standard questions, but the most popular is probably – What genres do you read/review? 
Those of you who know me well, know that fantasy and Young Adult fiction are my mainstays. They are the genres I return to time after time and will probably never get tired of. However, I've noticed that when you're an adult in his 20-somethings, telling a non-reader that you like reading fiction written for teens and young adults, people often look at you like you have three heads.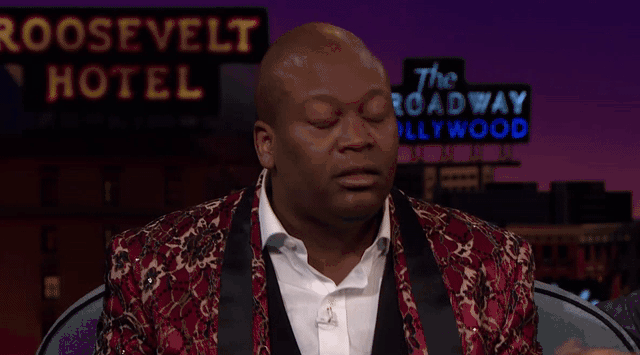 I've even been asked before why I always buy books written for teenagers.
The full answer to that question is complicated and inspired the idea for this post, but there's a very short answer to that question which I wanted to kick of this list with.
Why Adults Should Read YA
---
1. The stories are just plain awesome!
Some of the most creative books I have read in my time as a book blogger have come from the Young Adult genre.
Whether you want to travel through space on an intergalactic battleship fighting aliens and corporate overlords, or whether you want to journey to far flung fantasy realms filled with magic and danger, Young Adult has you covered.
Even if you're a fan of contemporary settings, there are some awesome offerings set in the present as well. I meet so many people who claim that "books are boring" – to those people I ask, maybe you're just reading the wrong thing?
---
2. Formative stories that are easy to relate to!
Everyone loves a good coming of age story. They're found in every genre, and in a ton of movies and television shows.
You know the cultural powerhouse Stranger Things? That's a coming of age story centered in a man vs. the supernatural thematic context. But it's still a coming of age story about kids just trying to survive against odds greater than themselves. This is what YA is all about!
---
3. They are BRAVELY tackling some really tough subjects
And they're doing it well, and with critical acclaim. Contemporary YA stories like The Hate U Give by Angie Thomas are taking on subjects that are important to the conversation about race relations and police brutality that are ongoing in this country and in nations across the world.
Novels like these in the Young Adult genre are culturally important and will stand the test of time as a reminder for where we once were, where we are now, and where we must go forward. 
---
4. The diverse casts of characters
One thing I love about YA stories is that they embrace the beauty of diversity inherent in humanity. Young Adult stories have become a celebration of diverse casts of characters, giving the opportunity for many stories to be told about demographics that have been sorely under-represented as a whole in publishing.
Many stories are coming from Own Voices authors, who live and write characters from their perspective as a marginalized person. These stories work so well because they are truthful and honest. They are the way of the future and I do hope that as YA readers today become adult readers tomorrow, we see that embrace of diversity continue to unfold.
---
5. All the YA stories being adapted into movies/TV shows
It's no secret that YA stories have the tendency to create very lucrative franchises. Trilogies or even longer series, as well as stand-alone powerhouse novels that are being tapped by Hollywood scriptwriters to become the next smash hit films.
It began with Harry Potter, Twilight and The Hunger Games, and to the casual observer who isn't well versed with YA it may seem like it's ended there, but we book readers know better! So many of the popular movies being produced today got their start as young adult fiction – and it makes me so proud to see new life breathed into these characters on the big and small screens. 
---
6. It's less of a commitment than some other genres
Young Adult stories typically range between 300 – 500 pages on average. Even the longest stories tend to be so fast-paced that you can cut through them in just a couple of days. They're perfect for book bloggers who need to crank out reviews with some frequency, but also they're just a fun and quick read!
And despite their brevity, you're bound to find something to love in the stories you read: ranging from characters, setting, plot, romance, or anything in between.
---
7. There's so much to read within the genre! 
The category "Young Adult" is deceptive in its nature, because it contains all of the other adult genres of literature that are typically separated out into genres of their own in book stores or libraries. I picked up Pitch Dark by Courtney Alameda a couple of months ago, and that was filled with enough death and mayhem to satisfy any horror fan.
Maybe you're a fan of suspense fiction? Books like One of Us is Lying by Karen McManus are sure to satisfy. Or if fantasy is more your game, you could check out literally anything written by Sarah J. Maas or Elise Kova – among many more. The examples are endless because YA is so all encompassing as a genre!
---
8. Every YA book was written by an adult
Adult authors write children's books all the time. Many of the world's most acclaimed authors were authors of children's books that became popular for readers of all ages. Take JK Rowling and Harry Potter for example. No one side eyes an adult reading The Goblet of Fire out in public because that franchise is so well known and lauded. It should be this way for every YA book. Scratch that – for any book period. 
It's not what you're reading, but that you're reading at all. We spend too much time judging others for their choices in books. What works for me might not work for you, but I'm certain you can find something that will work for you within the genre.
---
That's it! That's my list. Let me know if you think of more that I should include in another edition of this post. If you're an adult reader looking for a book to entertain you in the future – or an adult who hasn't picked up a book in years because "books are boring" – I hope you'll consider a Young Adult novel in the future.
xoxo
---
Lets chat about this below! Are you an adult reader? Do you read YA? Why or why not? What other reasons can you think of, why more adults should give YA books a chance?