This month I was focusing on really building myself a strong foundation to get back into blogging with more regularity. I focused a lot on re-building my blog theme, and sort of revamping my Instagram presence too. It might seem odd to you, but the theme changes helped to rekindle my inspiration and connection to my blog so I'm actually glad I took the time to do it.
My month also got thrown off because I forgot how to read a calendar right at the end of the month. I am constantly trying to stay as current as possible with my Netgalley approvals in order to ensure that my reviews aren't late. So when I got approved for LIFEL1K3, I checked pub date and somehow my tiny brain translated 5/29/18 into meaning that I needed to have my review done immediately.
So I scrambled, put aside my current reads and read that entire book over the weekend. It was right as I finished it that I finally realized that I was off by a month. So I probably could have finished my 2 current reads instead, but oh well – that'll be two more for next month!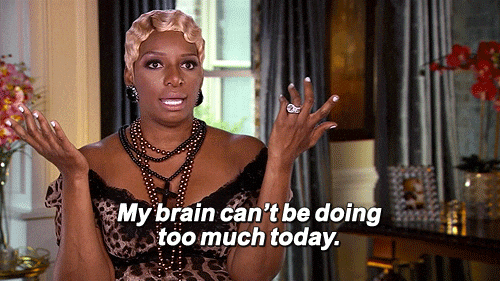 ---
What I Read
Obsidio by Amie Kaufman and Jay Kristoff – 4/5 stars – Awesome finale to an awesome series. I'm sad to see this one go! (YA Sci/Fi. Page Count: 615)
The Terror by Dan Simmons – 4.5/5 stars – Extremely atmospheric historical fiction horror. A long, but thrilling read! (Horror / Historical Fiction. Page count: 769)
Circe by Madeline Miller – 5/5 stars! Amazing, magical, lyrical. Madeline Miller has cemented herself as a must buy author for me. (Mythology Retelling. Page count: 400)
The Queens of Innis Lear by Tessa Gratton – 4/5 stars. A high fantasy retelling of King Lear! I actually enjoyed this one so much after reading the ARC that I went out and bought myself a copy when it published. ❤ (High Fantasy. Page count: 576)
LIFEL1K3 (Lifelike) by Jay Kristoff – 5/5 stars. My first Jay Kristoff novel! And most certainly not my last! (YA Sci/fi. Page count: 416)
Not my best month, in terms of amount of books read, but if we're going by sheer quality this month rocked. I greatly enjoyed every book I read and added a lot of new favorites to my shelves that I will look back on fondly in the years to come.
---
Instagram Update
I'm obsessed with Instagram right now. I've been posting daily lately and trying to engage with the community there as well.
I actually won my very first ever giveaway this past week that my good friend Dennis @Scared_str8 was running, for a paperback copy of If We Were Villains by ML Rio. This book has been on my radar since last year and this is exactly the twist of fate I needed to prioritize it this year. I'm so stoked to get my copy, I'm sure I'll be reading it soon!
Check out the slideshow below for the photos I posted this week on my feed. And if we're not already following each other over on instagram, check out my account @bookbastion. Shoot me a follow and I'll always follow my blogging buddies back!
This slideshow requires JavaScript.
---
Table of Contents / Notable Posts
Book Haul/Book Mail |First Quarter 2017 – I was bad this year and hadn't been updating the blog as to new books I'd been picking up, so I threw most of them into this list here! I've since collected even more that I'm planning on doing a stacking the shelves post for, probably this weekend or next!
An Update to the blog, and Book Tags – The one in which I explain the change of theme on my blog, and my dedication to start participating in tags more frequently! You heard right, feel free to tag me and I'll do my best to participate where I can.
W.W.W. Wednesday |April 18th, 2018
Discussion |8 Reasons Why Adults Should Read Young Adult Fiction – This discussion post was borne from some thoughts that had been weighing on me. It generated a lot of great discussion and I think the consensus was: read what you want, and don't let the haters get you down!
Book Tag | Secret Life of a Book Blogger
Top Ten Tuesday | Frequently Used Words In Fantasy Titles – A really challenging, but really fun Top 10 tuesday!
#Bookstagram | Celebrating 100 photos and a new Theme Reveal! – a look back on my previous theme as I move onto a new one.
---
Badges Collected
---
And that's it for my month! I'm sure you all blew me out of the water, but I'm excited to see what next month brings! Reading anything great? Or have you read anything off my wrap up list? Lets chat about it below!