In an effort to produce more regular content on my blog between reviews, I've decided to regularly participate in WWW Wednesday! For those of you who might not be aware, this is a weekly book blogging meme hosted by Taking on a World of Words.
The purpose of this post is just to update those who follow the blog as to what I'm currently in the midst of reading, and have also just finished. I'm also hoping that it helps provide me a necessary boost of motivation in the middle of the week to power on through to the weekend!
Without further ado, lets dive in!
What are you currently reading?

Okay, so I know I featured this last week and said I was reading it, but I really mean it this time. I set it aside right after starting it so that I could read Lifelike by Jay Kristoff, thinking that it's release date was only a few days away.
I've since familiarized myself with how to read a calendar and now I think it's safe to pick this one back up. I'm just about 50% through it as of the time I'm writing this post and surprisingly – I am really enjoying this!
Synopsis: 
Feyre's survival rests upon her ability to hunt and kill – the forest where she lives is a cold, bleak place in the long winter months. So when she spots a deer in the forest being pursued by a wolf, she cannot resist fighting it for the flesh. But to do so, she must kill the predator and killing something so precious comes at a price …
Dragged to a magical kingdom for the murder of a faerie, Feyre discovers that her captor, his face obscured by a jewelled mask, is hiding far more than his piercing green eyes would suggest. Feyre's presence at the court is closely guarded, and as she begins to learn why, her feelings for him turn from hostility to passion and the faerie lands become an even more dangerous place. Feyre must fight to break an ancient curse, or she will lose him forever.
---
I'm also picking In the Eye of Heaven by David Keck back up. I'd be lying if I didn't say that I wasn't struggling just slightly with this. The way it's written is definitely challenging. I'm about 30% in right now.
Synopsis: 
From a strong new voice in epic fantasy comes the tale of Durand, a good squire trying to become a good knight in a harsh and unforgiving world.
Set to inherit the lordship of a small village in his father's duchy because the knight of that village has been bereaved of his own son, Durand must leave when the son unexpectedly turns up alive. 
First he falls in with a band of knights working for a vicious son of a duke and ends up participating in the murder of the duke's adulterous wife. Fleeing, he comes into the service of a disgraced second son of a duke, Lamoric, who is executing a long subterfuge to try to restore his honor in the eyes of his father, family, and king. By entering tournaments anonymously as "The Red Knight," Durand will demonstrate his heroism and prowess and be drafted into the honors of the king. 
But conspiracies are afoot–dark plots that could break the oaths which bind the kingdom and the duchies together and keep the banished monsters at bay. It may fall to Durand to save the world of Man…
---
What did you recently finish reading?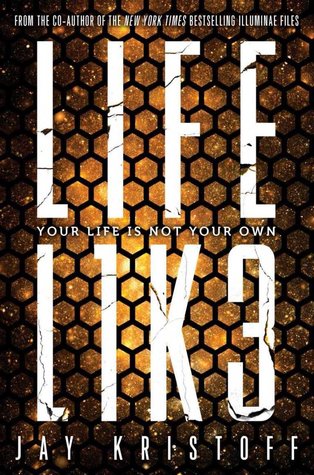 As I said above, I threw caution and an ability to tell what date it was to the wind last week and sped through Lifelike by Jay Kristoff. This was an awesome read though, so I regret nothing!
Synopsis: 
The erratic decisions of a prophecy-obsessed king have drained Innis Lear of its wild magic, leaving behind a trail of barren crops and despondent subjects. Enemy nations circle the once-bountiful isle, sensing its growing vulnerability, hungry to control the ideal port for all trade routes.
The king's three daughters—battle-hungry Gaela, master manipulator Reagan, and restrained, starblessed Elia—know the realm's only chance of resurrection is to crown a new sovereign, proving a strong hand can resurrect magic and defend itself. But their father will not choose an heir until the longest night of the year, when prophecies align and a poison ritual can be enacted.
Refusing to leave their future in the hands of blind faith, the daughters of Innis Lear prepare for war—but regardless of who wins the crown, the shores of Innis will weep the blood of a house divided.
---
What do you think you'll read next?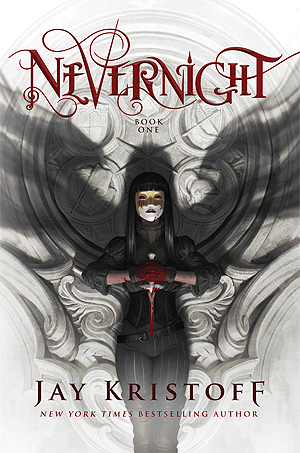 I'm still planning on reading Social Creature as my next eARC when I finally get through In The Eye of Heaven, but I've also made plans to buddy read Nevernight by Jay Kristoff with my awesome friend Scrill @Vicariously&Voraciously sometime shortly after I wrap up ACOTAR.
Scrill and I have participated in numerous buddy reads together and it is always a fun time. She makes every buddy read a joy to participate in, and brings some great insight into our reads in discussions, and in her reviews. If you're not following her blog, make sure to check it out above.
We're both stoked to jump into Nevernight! I'm especially excited for it as I've heard great things, and Lifelike was awesome.
---
What are you reading this week? Anything good on your docket for planned reads? Let me know below!
xoxo