I came across this book tag while reading my friend Shanah's (@Bionic Book Worm)'s blog. I'm not certain where this tag originated, but it seemed like fun and I thought I'd join in! Shanah's blog is awesome. She writes fantastic reviews, and is insightful and one of my favorite follows. Make sure to check her blog out if you haven't already.
---
1. How many books is too many in a series?
I think this depends on the series, though my gut wants me to answer this question with 5 or more. I feel like Trilogies really meet that perfect balance between allowing an author to say what they need to say, and accidentally saying too much. Though in series like Harry Potter, the extra books do end up working to the series' advantage. That being said, when I hear that a series has 5+ books in it, I feel a lot less compelled to prioritize it. That's a lot to catch up on!
2. How do you feel about cliffhangers?
I'm a sucker for a good cliffhanger. I think authors that utilize cliffhangers now and again within a book are probably my favorite. They keep me turning the page because I just have to know how things are going to turn out. Though, if the cliffhanger were to happen right before the words The End, I might be a bit salty about it.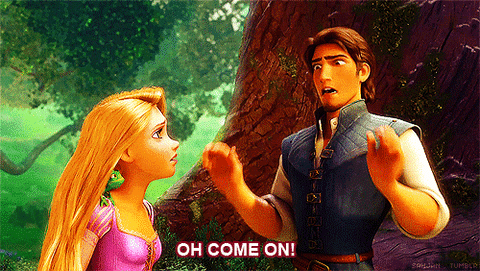 3. Hardback or Paperback?
I prefer the way that hardcovers photograph for my instagram, and I prefer the way they look on a shelf next to each other. That being said, I prefer the feeling of a paperback in my hands as I'm reading. That might be weird to some, but I love the way they rest in the palms of my hands.
4. Favorite book?
Urgh this is so difficult. I feel like this question is challenging for a book blogger because when you ask this question to a non-reader, they'll often answer with something that everyone has read, i.e. Harry Potter, which is pretty much the go-to answer to this question to people who don't read frequently. Book bloggers often have Harry Potter on their list of favorites, along with 20 other books that they loved equally, but for different reasons.
If I absolutely have to name names here: one favorite that has been on my list for some time now is The Child Thief by Brom – which is a dark fairytale retelling of Peter Pan. My newest favorite from this year is Circe by Madeline Miller, which was absolutely wonderful and lovely in many ways.
5. Least Favorite book?
This has to be the Falling Kingdom series by Morgan Rhodes. I read 3 of them last year and can't say that I enjoyed that experience when all was said and done.
Review | Falling Kingdoms by Morgan Rhodes
Review | Rebel Spring by Morgan Rhodes
Review | Gathering Darkness by Morgan Rhodes
6. Love Triangles, yes or no?
That's a firm no from me. Every time I come across a love triangle, I can't help but think that I would not waste my time on a person who couldn't pick between me and another human being. Like would anyone accept that in real life?
It's not indicative of a healthy and loving relationship to me, and I sort of view them as a lazy man's plot filler that are used when a book is lacking true subplots.
7. The most recent book you couldn't finish?
I really try not to DNF books when I can. I give a book 50% of its length to grab me, and if it doesn't then I'll set it aside. The last book I DNF'ed was like 6 months ago now, and it was The Tiger's Daughter by K. Arsenault Rivera. The plot was not what I expected from the synopsis, and I really didn't vibe with the way the story was told.
8. A book you're currently reading?
I'm finally digging in to A Court of Thorns and Roses by Sarah J. Maas now.
9. The last book you recommended to someone?
I feel like I'm recommending books constantly through my blog and instagram, so that's difficult to answer. The last book I recommended to someone in real life though was The Illuminae Files by Amie Kaufman and Jay Kristoff, to my sister, who has since borrowed and read all 3 of my copies.
10. The oldest book you've read?
The oldest book I've read is The Princess and the Goblin by George MacDonald. This book was originally published in 1872!
11. Newest book you've read?
Has to be LIFEL1K3 by Jay Kristoff. It's official publication date is on the 29th of this month. I was blessed by the book gods and Netgalley to have received an ARC of it.
12. Favorite Author?
Madeline Miller. Her writing speaks to me on a deep and emotional level that I haven't found replicated very often with other authors. I just love her books!
13. Buying books or borrowing books?
Buying. Definitely buying. I love the idea of owning the books I love and someday having built myself a library of my favorite titles. I might have a book buying addiction of sorts, and memberships to more than one bookstore's discount/rewards clubs.
14. A book you dislike that everyone seems to love?
I think again I have to turn to the Falling Kingdoms series. I just do not get the hype around those books.
15. Bookmarks or dog ears?
Bookmarks!! The only type of book I have ever dog eared was textbooks in high school. Otherwise, I always use a bookmark. They're just classier, and they keep the book in pristine condition.
16. A book you can always re-read?
I actually don't do much re-reading at all anymore. There's too many books out there to read! I think the older books from my childhood and the years before I became a book blogger are probably the ones I can revisit the most frequently, for the nostalgia alone.
17. Can you read while listening to music?
Yup! I sort of prefer the ambient noise music provides while I'm reading as opposed to total silence. Sort of like being able to read while riding in the car, or reading multiple books at the same time, I think being able to deal with music in the background might have been a skill I learned as a kid that I've just never shaken.
18. One POV or multiple POVs? (POV = point of view)
I can appreciate them both, although I think I prefer multiple. I just like how multiple POVs allow the reader to see more of the world, and to understand situations from more than one perspective.
19. Do you read a book in one sitting or over multiple days?
I read a book over multiple days. I wish I could read them faster than that, but unfortunately book blogging doesn't pay my bills like my 40 hour a week job does. If someone wants to pay me to read and review instead, let me know in the comments below. 😛
20. A book you've read because of the cover?
I feel like a lot of the things I pick to read are due in large part to the cover. They're the first thing to grab my attention. Find any recent review I've done, and you can suppose that I might have picked up that book at least in part because of it's cover.
---
There we have it! That's me done for.
Now I'm going to be brave and tag a few people – mostly you lucky ones who let me know that you wouldn't mind being tagged in the future. If you're not tagged, and you want to participate – feel free! Make sure to link me to your post below so that I don't miss it!
Tagging:

Rachel @Pacemorelibri
Melanie @meltotheany
Emma @Emmareadstoomuch
Mandy @BookPrincessReviews
Priyasha @Books and Co.
xoxo