Where to begin?
I suppose an apology for disappearing on you guys and gals is a start! I'm sorry, but life really carried my summer away from me. Writing this post is challenging for me for a number of reasons. First and foremost, because I can't apologize enough and in a way that expresses how truly sorry I am for pulling a Houdini on you all, but also because I have real reservations regarding how much I feel comfortable sharing in such a public forum – even with all of you.
While my desire to read and blog about the books I've read has never diminished, my personal life has been in a state of upheaval as of late that made reading or blogging at all a difficult task.
It's funny how we humans become so enmeshed in our routines that we fail to realize when things are falling apart around our ears. My life seemed ideal enough from the outside looking in, but it became apparent to me over time that my situation was no longer sustainable or fair to subject myself to any longer.
What followed in the months since has been to date the greatest trial of my life. My resilience has been tested, as well as my mettle to remain convicted to a decision that would impact me emotionally and financially as well.
I won't lie and say it hasn't been rough. One chapter of my life has drawn to a close, and I'm standing before a blank page now, completely terrified of what's to come. Starting over at 29 years old is more than a little intimidating, but I can't allow fear to stop me from moving forward.
I'm also incredibly blessed in that I have a very strong support network surrounding me through all of this. It's when we're tested that we realize who truly has our backs, and I can't express enough gratitude to all of my friends, family members and fellow bloggers who have reached out or checked in on me, or offered me a kind word in the last few months. You're angels, all of you.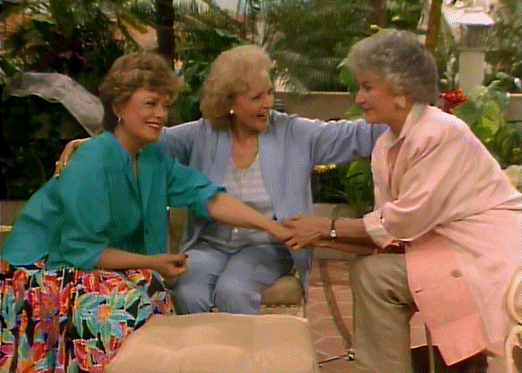 So, I suppose the biggest question left is where we go from here?
I'm busting back into the blogosphere this week – albeit slowly. I'm shying away from buddy reads for awhile, and just going to gravitate towards the stuff that calls to me in order to really force myself back into the habit of reading regularly again.
This week I've got a review upcoming for Needful Things by Stephen King, so keep your eye out for that.
Love you all, and hope you'll continue to accompany me on my wacky reading journey.
---
So what have I missed? Read any great new releases lately that I should check out? Any big reading news that I should know about? Let me know in the comments section below.
xoxo