Don't You Cry

Mary Kubica
Published: May 2016
Publisher: MIRA
Page count: 313
Genre: Suspense Thriller/Mystery
Plot at a Glance:
In downtown Chicago, Esther Vaughan disappears from her apartment without a trace. A haunting letter addressed to My Dearest is found among her possessions, leaving her roommate Quinn Collins to question how well she really knew her friend. Meanwhile, in a small town an hour outside Chicago, a mysterious woman appears in the quiet coffee shop where eighteen-year-old Alex Gallo works as a dishwasher. He is immediately drawn to her, but what starts as an innocent crush quickly spirals into something far more sinister.
As Quinn searches for answers about Esther, and Alex is drawn further under the stranger's spell, master of suspense Mary Kubica takes readers on a taut and twisted thrill ride that builds to a stunning conclusion and shows that no matter how fast and far we run, the past always catches up with us.
---
Reviewed:
So far, my reading choices this spring have been a bunch of sleeper hits! I'm working through a large and cumbersome backlog of owned books that I have yet to read, and was so excited when I finally had the opportunity to prioritize this book!
This book is also a prime example of why the book blogging community is so wonderful, and why people should take book bloggers more seriously in terms of the word of mouth they can provide for a promising young novel. I was seriously under-read in the genre of Suspense/Thrillers before I started blogging, but thanks to the blogging community I've started rectifying that. Mary Kubica was one of those names I was repeatedly told was worth checking out, and after finishing this novel I have to say that I completely agree!
Told in dual point of view alternating chapters between the characters of Quinn and Alex, Kubica crafts two compelling mysteries in tandem, weaving the threads of these two alternating storylines together over the course of the novel. Because the chapters switch back and forth between the two characters, there is an element of slow-burn to the mystery here.
I had to spend the first four chapters or so familiarizing myself with these characters and their separate plot lines before I started seeing the parallels between them and the potential ways they might intertwine.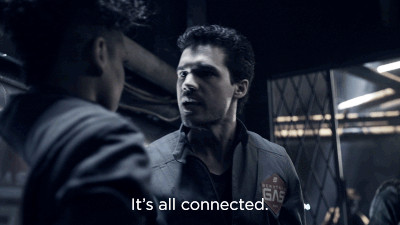 The plot was definitely engaging though, and as the mystery between the two storylines deepened, I found myself hooked and wanting to know what was going to happen next.
I think it helps that Quinn and Alex are such well crafted characters. Both are distinct and decidedly different from one another, and both are flawed human beings, but doing their best to make amends for past mistakes or the situation they find themselves in. I preferred Alex a tiny bit over Quinn, mostly because he inspired a lot of sympathy in me. It also helps that he and I share the same surname, so he's basically my long-lost brother from another mother in my head. But seriously, I loved him.
In a lot of suspense/thriller novels, authors sometimes go out of their way to make each and every character equally unlikable so that you're constantly questioning everyone's motives. In this novel, Kubica frames Alex and Quinn as the unofficial detectives piecing together half of the mystery, so there's no need to question their motives. They're given the opportunity to learn and grow and I came away from the story with a lot of respect for them both.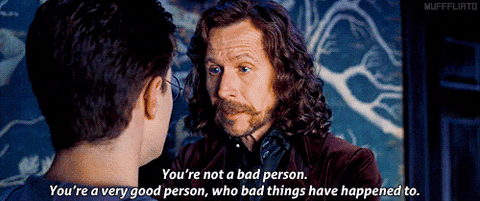 Kubica also knows how to craft an engaging mystery, without giving her hand away. There were enough red herrings thrown in that I definitely did not see the ending coming. By the time I reached the final quarter of the book I was completely hooked and finished it all in one sitting.
I did have qualms with a very tiny subplot involving a romance with Quinn. It's so small and really has zero impact on the plot, that at times it just felt like page-filler. I think the story could have done without it and felt a tiny bit neater for it.
Ultimately though that's a minor complaint about a novel that I was otherwise very impressed with. Gripping, engaging and a joy to read. I'll definitely have to keep my eye out for more of Mary Kubica's work in the future!
🌟🌟🌟🌟🌟 = 5/5 stars!
---
Have you read this? What did you think of it? Lets chat about it below!

xoxo
FOLLOW ME:
INSTAGRAM | FACEBOOK | TWITTER | PINTEREST | GOODREADS