The Shape of Water

Daniel Kraus
Guillermo Del Toro
Published: March 2018
Publisher: Feiwel and Friends
Page count: 315
Genre: Fantasy / Romance / Historical Fiction
Plot at a Glance:
It is 1962, and Elisa Esposito—mute her whole life, orphaned as a child—is struggling with her humdrum existence as a janitor working the graveyard shift at Baltimore's Occam Aerospace Research Center. Were it not for Zelda, a protective coworker, and Giles, her loving neighbor, she doesn't know how she'd make it through the day.
Then, one fateful night, she sees something she was never meant to see, the Center's most sensitive asset ever: an amphibious man, captured in the Amazon, to be studied for Cold War advancements. The creature is terrifying but also magnificent, capable of language and of understanding emotions…and Elisa can't keep away. Using sign language, the two learn to communicate. Soon, affection turns into love, and the creature becomes Elisa's sole reason to live.
But outside forces are pressing in. Richard Strickland, the obsessed soldier who tracked the asset through the Amazon, wants nothing more than to dissect it before the Russians get a chance to steal it. Elisa has no choice but to risk everything to save her beloved. With the help of Zelda and Giles, Elisa hatches a plan to break out the creature. But Strickland is on to them. And the Russians are, indeed, coming.
---
Reviewed:
So I might have been on hiatus, but that doesn't mean I just stopped reading entirely while I was away. The Shape of Water was always one of those books near the top of my "must read" list since I picked up a copy shortly after it released, but I kept putting it off for one thing or another. Still, it gravitated in orbit around me, moving ever closer and asking for a simple chance to entertain me.
Even when I was displaced and most of my books were in cardboard boxes, The Shape of Water was there. I came across it one day when I was looking for something else entirely, and as I'd begun to really miss the art of reading for pleasure, I took it with me and started it that very evening.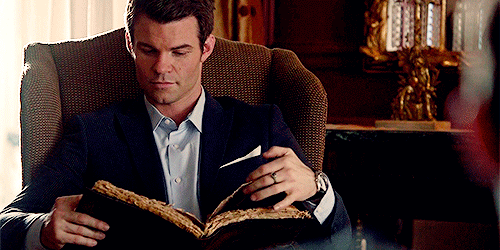 From a literary standpoint, this was a wonderful book to return to reading to after some time away. Daniel Kraus is clearly a talented author. His narrative voice is lyrical and poetic, masterfully crafting a vivid and richly detailed world in which the characters live and move in currents against one another.
While I'm sure that talent is all his own, it certainly can't hurt that he was translating the directorial genius that is Del Toro's work from film screen to the written word.
One thing to be mindful of going into this is that if you're looking for straightforward Paranormal Romance, you should probably look elsewhere.
The romance and supernatural elements of this book are firmly grounded in the Historical Fiction and magical realism. This book lazes around in the details and context of the era the story takes place in – often reminding readers of the societal expectations forced onto each character and the ways in which those pressures exerted upon them motivate them to action in turn.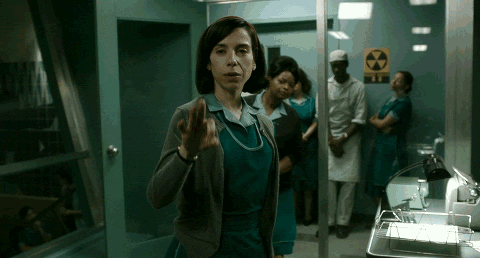 In some ways, this both helps and hurt the story for me. I really enjoyed the historical examination of the topics of racism, sexism, homosexuality and even governmental influence in America in the context of the 1960s setting – but I wanted more from the fantastical elements of the story.
While I was interested in the character's struggles within their society, I was also very interested in the creature – its origins, its history, its motivations. I think I maybe have become a bit spoiled by fantasy in general, which takes the time to explain these sorts of thing because it's important to the story. There's no such explanations given here. The creature is really just a foil for Elisa to play off of, and to learn from and he inspires her character growth along the way.
Ironically, of all the characters, Elisa sort of annoyed me in that she seemed unable to do much wrong – even when she was lying to her friends and keeping important secrets from them that could place them in harm's way. Similarly, many of the men she encounters in the story are totally smitten with her from their first meeting – which is an impressive feat for an orphaned, mute woman with visible scars on her neck from childhood trauma.
It felt a little bit like her characterization was the victim of Del Toro's desire to make her the most special woman in all the world. I understand where he was going – but I wasn't a fan of it's total execution.
These really are minor complaints though, and I do have to thank this book for inspiring me to take the time to read and believe in magic again during a time in my life when I needed a little bit of magic the most.
🌟🌟🌟🌟 = 4/5 stars!
---
Have you read this? What did you think of it? Lets chat about it below!

xoxo
FOLLOW ME:
INSTAGRAM | FACEBOOK | TWITTER | PINTEREST | GOODREADS