Neverworld Wake
Marisha Pessl
Published: June 2018
Publisher: Delacorte Press
Page count: 328
Genre: Young Adult / Science Fiction
Plot at a Glance:
Once upon a time, back at Darrow-Harker School, Beatrice Hartley and her five best friends were the cool kids, the beautiful ones. Then the shocking death of Jim – their creative genius and Beatrice's boyfriend – changed everything.
One year after graduation, Beatrice is returning to Wincroft – the seaside estate where they spent so many nights sharing secrets, crushes, plans to change the world – hoping she'll get to the bottom of the dark questions gnawing at her about Jim's death.
But as the night plays out in a haze of stilted jokes and unfathomable silence, Beatrice senses she's never going to know what really happened.
Then a mysterious man knocks on the door. Blithely, he announces the impossible: time for them has become stuck, snagged on a splinter that can only be removed if the former friends make the harshest of decisions.
Now Beatrice has one last shot at answers… and at life.
And so begins the Neverworld Wake.
---
Reviewed: 
Marisha Pessl first impressed me with Night Film when I read that in 2017, and her foray into Young Adult / Science Fiction has wowed me as well! 
There is something so compelling about the way that Pessl allows a mystery to unfold. She certainly knows how to draw the reader in from the very first page – or in this case even with this gorgeous cover and evocative title. The thing I love so much about the title of this book is that it makes absolutely no sense outside the concept of the time continuum that her protagonists become trapped inside – but this book is certainly striking on the shelf and drew me right in the moment I saw it.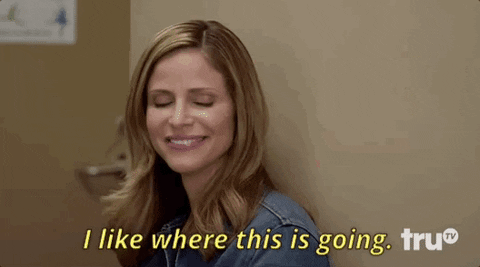 It's difficult to talk about this book at all without first talking about the context of the plot premise itself. I'm going to try to keep this as spoiler free as I can, but if you'd like to go in completely blind you must first hear me say: this book is totally worth your time! The Neverworld Wake itself is a vicious loop that Beatrice and her friends become stuck in following a terrible accident. They're doomed to repeat the last 12 hours of their existence forever until they make an equally terrible choice.
Framed initially as a "Groundhogs Day" or "Russian Doll" type of story, Neverworld Wake is anything but familiar as Pessl begins threading in twists and turns that the reader can't possibly see coming. 
One thing I loved about Night Film is the way that Pessl plays with the concept of reality and our perception of it. She flexes those same skills here with the same finesse and style – creating a truly unique experience that I absolutely could not put down. Weaving back and forth between the main plot (the character's situation) and the mystery surrounding their friend Jim's death before the start of the novel, Pessl kept me hooked by constantly keeping the mystery alive.
Every time you're just getting familiar with the rules of their situation or a handle on the mystery subplot, Pessl skillfully throws a wrench into the gears and left me wondering what had just happened, and dying to know what the impacts of those actions were going to be on her characters. 
In some ways, this novel is really a character study, or careful examination on the effects of stress on otherwise healthy minds. I was really invested in how the characters were each being affected in turn by the situation they were in. Imagine eternity, replaying the same 12 hours again and again, with the smallest of actions effecting each permutation of reality. It would be enough to drive anyone mad and certainly Pessl's characters aren't immune it. 
This makes for a harrowing read! I finished this book in the space of two days, and probably would have had it done sooner had it not been for life obligations keeping me from reading it any quicker. I love the way that this book keeps the reader guessing all the way up until the end, and in fact further.
This is a book that sticks with you long after you've finished it. Please note that there is a very satisfying conclusion to the story at large, but Pessl also leaves lingering questions up for interpretation – allowing readers to glean meaning from this story where they need. Whether that messages regarding life, friendships or the permanency of love – how those things linger on after death.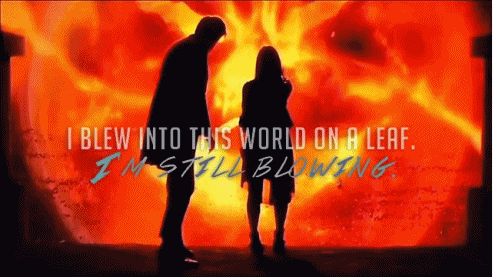 I truly do not have enough good things to say about this book. It's a really quick read, engaging as heck and if you're a fan of science fiction stories in general you really should give this book a go – I promise you won't be let down!
🌟🌟🌟🌟🌟 5/5 stars!
---
Have you read this? What did you think of it? What other science-fiction stories are absolutely musts for you?

xoxo
FOLLOW ME:
INSTAGRAM | FACEBOOK | TWITTER | PINTEREST | GOODREADS