The Golden Compass
Philip Pullman
Published: April 1996
Publisher: Knopf Books for Young Readers
Page count: 399
Genre: Fantasy / Young Adult
Plot at a Glance:
Lyra is rushing to the cold, far North, where witch clans and armored bears rule. North, where the Gobblers take the children they steal–including her friend Roger. North, where her fearsome uncle Asriel is trying to build a bridge to a parallel world.
Can one small girl make a difference in such great and terrible endeavors? This is Lyra: a savage, a schemer, a liar, and as fierce and true a champion as Roger or Asriel could want–but what Lyra doesn't know is that to help one of them will be to betray the other. 
---
Reviewed: 
I've done it! I've finally caught up on one of the elusive unicorn books from my childhood that I somehow missed out on reading – probably when I was deep in the throes of a very unhealthy Harry Potter obsession. And I'm happy to report that I really enjoyed the experience!
It was definitely a pleasant surprise because if I must admit I have tried to read this book a couple of times in the past, but always changed my mind after the first chapter failed to grab me. If you're stuck on the first chapter like I was and unsure if you want to invest anymore time in it, I'd say keep going because the story definitely picks up and I was quickly hooked by the world and where the plot was heading.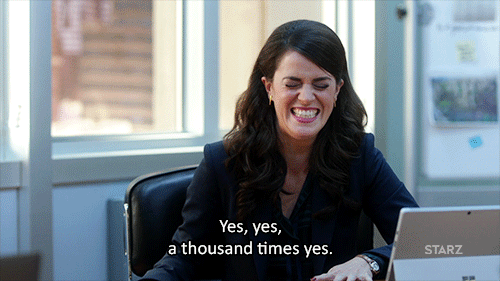 Written over 20 years ago now, I believe The Golden Compass must be one of the true first pioneers of the Young Adult genre. The protagonist is young for the genre, certainly – Lyra is 11 when the story starts – but the content of the story is dark enough, and adult enough that I would place this one in Young Adult.
There's a surprising amount of dark events – deaths of human characters, torture, and awesome polar bear v. polar bear fights that teen and adult readers today would still be really engaged in.
Which probably explains why this novel still remains so endearing to the masses today.
I think one of the reasons why the first chapter was so jarring to me is the way that Pullman drops characters so firmly into the world world he's created from the very first line. Many authors start off with slow introductions to the terminology and aspects of the world. Pullman aims to introduce all the important stuff right away, so that the reader can just get on with Lyra's journey in following chapters.
It felt a tiny bit info-dumpy and a little bit random – as do a number of the conversations between characters throughout the story – but once those aspects were introduced and I'd managed to straighten them all out, I found myself really excited to see where things were going. It was easy to get hooked on the actual meat of the story regarding humans and their daemons and how the adults in the novel seek to use them to their own advantage. And often times those scenes that felt random earlier in the story are given greater context as the story progressed.
Lyra's uncle might have been a louse of a guy and a tad under-developed as a character, but Lyra herself really won me over! She was strong and brave and always thinking a step ahead of the adults around here. Normally, that could annoy me, but here I felt Pullman framed her intelligence within her bravery and sense of right versus wrong, so it worked for me. I just loved her and I'm really excited to see the ways in which she grows over the next two books!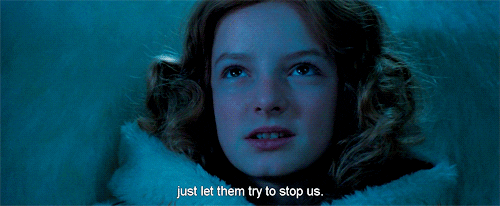 So, aside from the rocky start and a couple of characters feeling a bit too loosely developed, I'd say that this was a really fun first entry into this series, and I can definitely see what the hype was about! I'm looking forward to the HBO/BCC adaptation! Hopefully they don't mess it up – I hear that's happened before!
🌟🌟 🌟 🌟 ☆= 4 out of 5 stars!
---
Have you read this series? What did you think of it? How bout that movie?

xoxo
FOLLOW ME:
INSTAGRAM | FACEBOOK | TWITTER | PINTEREST | GOODREADS