The Ten Thousand Doors of January

ALIX HARROW
PUBLISHED: September 2019
PUBLISHER: Redhook
PAGE COUNT: 374
GENRE: Fantasy / Magical Realism / Historical Fiction
Plot at a Glance:
n the early 1900s, a young woman embarks on a fantastical journey of self-discovery after finding a mysterious book in this captivating and lyrical debut.
In a sprawling mansion filled with peculiar treasures, January Scaller is a curiosity herself. As the ward of the wealthy Mr. Locke, she feels little different from the artifacts that decorate the halls: carefully maintained, largely ignored, and utterly out of place.
Then she finds a strange book. A book that carries the scent of other worlds, and tells a tale of secret doors, of love, adventure and danger. Each page turn reveals impossible truths about the world and January discovers a story increasingly entwined with her own.
---
Reviewed:
One of my favorite subgenres of fantasy is definitely Portal Fantasy. There is just something so relatable about taking a character who is grounded in the reality of our world and divorcing them from our known laws by placing them squarely within the unreal.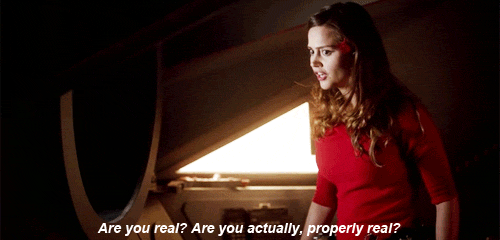 It's just a wonderfully entertaining lens to view a story through to me, so when I first came across this book I knew I absolutely had to read it. I will quickly preface this review by confirming that this book absolutely did not let me down!
I actually credit this book for getting me out of a major reading slump. The writing style is just so engaging – with lyrical and engaging prose that is a delight to read, and a storyline that is deep and meaningful yet moves at a snappy pace. There was just so much to love here. This is Alix Harrow's debut novel, yet to me it has been written with the love, care and craftsmanship of an author that has clearly been honing this skill for years.
I loved the choice to ground the "real world" parts of the novel in the early 1900s (setting the story in my home state of Vermont was an added bonus!). January's perspective as a mixed raced woman witnessing the privilege of those around her in the real world made her discovery of Doors that lead to other worlds all the more compelling.
One important note for prospective readers to hear now before they begin is that this is not a story about one woman's journey into another world, instead, this is a story about the idea of Doors as a vehicle for change. How the promise of something better and greater than what we know can change us – and change the world.
The reader is driven along with January to dive through those doorways and discover the potential for more along with her. More than that her journey remains true to a broader conversation culturally about how the world arranges systems of power and oppression on the disadvantaged – a pertinent conversation in our real world today.
January was a fantastic leading figure for the story to be told through, and the things Harrow is able to accomplish with the plot through January's personal story and perspective was a true testament to her talent as an author. Both the movement of the plot and January's characterization are linked intrinsically and they both unfold along with each other in really unexpected and charming ways.
One of my most favorite things about this novel is Harrow's decision to really ground the foundation of the story in our world. It elevates the story out of what could easily been another low-grade adventure novel and lends it instead a sort of "magical realism" vibe, in which the reader can't help but become as hopeful as January that these doors, these opportunities for change, truly exist. The story asks that January believe in magic in the midst of dark places, and so the reader begins to believe too – at least I did.
There was so much to be impressed with here. Memorable characters, an emotional and moving plot, and deeper themes that readers today can identify with. This is truly one of the more impressive debut novels I've read – and I can't wait to see what Harrow comes up with next!
🌟🌟🌟 🌟🌟– 5 out of 5 stars
Follow me on instagram @bookbastion!
---
Have you read this? What did you think of it? What's your favorite portal fantasy story?
xoxo
FOLLOW ME:
INSTAGRAM | FACEBOOK | TWITTER | PINTEREST | GOODREADS