Reviews for other books in the series:
Song of the Dark Crystal (Jim Henson's The Dark Crystal #2)

J.M LEE
ILLUSTRATIONS BRIAN FROUD & CORY GODBEY
PUBLISHED: July 2017
PUBLISHER: Grosset & Dunlap
PAGE COUNT: 266
GENRE: Fantasy / Adventure / Young Adult
Plot at a Glance:
The second original companion novel to Jim Henson's The Dark Crystal follows Naia and Kylan as they seek help from the Gelfling clans to prevent the Skeksis from implementing the next stage of their sinister plan.

Kylan of Sami Thicket is a skilled song teller, but singing the tales of long-gone heroes won't help his friends as they journey into dangerous, unknown lands. After uncovering the betrayal of the Skeksis Lords, he and his friend Naia are on the run, pursued by the Skeksis's underlings and outcast even among their fellow Gelfling. But Kylan knows the truth must be told, no matter how difficult the telling. Maybe there's use for a song teller after all . . .
---
Reviewed:
Song of the Dark Crystal picks up precisely where the first book in the series left off, with one noticeable difference: a change in perspective as the story shifts from centering around Naia and instead is told through Kylan's perspective. I was initially a little thrown, and a little bummed out because I had grown to really enjoy Naia's point of view.
Kylan did really grow on me though – seriously, I feel like he's a bit of a kindred spirit to many of us readers. He's the intellectual of the gang, less suited to feats of physical strength and stamina like Naia, Amri, Tavra and Rian, Kylan is happier with books and stories.
His perspective is important to the reader of this book too, as he sees the story from a slightly different angle than Naia did, with a slightly deeper understanding of the world and its history.
One aspect that I neglected to mention in my review for Shadows of the Dark Cystal that I absolutely had to take a moment to mention was the artwork that is included in this series of books! Each book is peppered with gorgeous and original artwork that accompanies the story. It's a treat for fans of the movie/series, and I imagine that it would be helpful for readers who are new to the world of the Dark Crystal, because they portray the creatures of Thra beautifully!
The plot was a bit slow for my taste, especially in the middle of the novel where it slumps a bit. There's a LOT of traveling scenes in this book, and it felt a bit familiar after the last novel. Even an appearance from the OG mother-nature figure from the film, Aughra, didn't really spice things up the way that it should have. It should have been a big moment, but to me it fell a little bit flat.
Also, there is a painful lack of Skeksis in the beginning and middle parts of this book. As the main villains of the series, fans want to see them! I think not having them around for a fair chunk of the novel removed a sense of danger and urgency from the plot movement.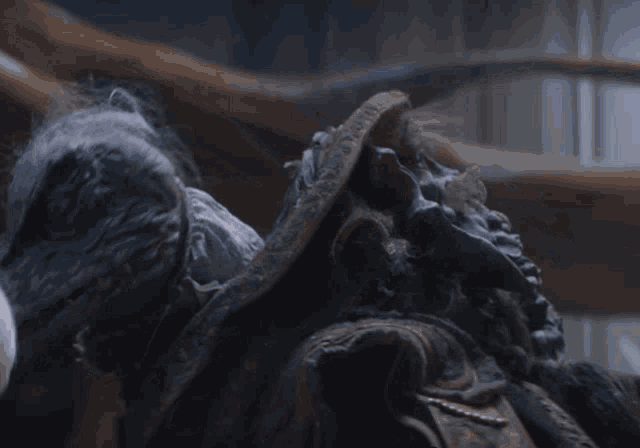 Still, there is a sense of wonder and excitement for me as an adult fan revisiting the world of the Dark Crystal through these stories. Lee's writing remains snappy, yet showcases the beauty and wonder of Thra well enough for fans of all ages to get some level of enjoyment out of this series. I've also got to hand it to him for introducing new and creative creatures, character and lore to the series that I feel always communicates his deep respect as a fan.
🌟🌟🌟 – 3.5 out of 5 stars
Follow me on Instagram @bookbastion!
---
Where's my other Dark Crystal or Henson/Labyrinth fans?? Lets chat about the movie, Netflix Series, or this book series below!

xoxo
FOLLOW ME:
INSTAGRAM | FACEBOOK | TWITTER | PINTEREST | GOODREADS